Busia County, Kenya: Cotton farming was once Busia Country's main foreign exchange earner. But, with its collapse in 1980s due to a number of reasons, thousands of cotton growers' country wide abandoned the crop. The collapse was attributed to lack of enough of raw materials, and cotton processing factories which led to collapse of ginneries.
Currently Kenya produces an average of 25,000 bales of cotton against a demand of 200,000 bales yearly, the deficit is covered through imports from neighboring countries such as Uganda, Tanzania and from the Far East.
Cotton is currently grown by small-scale farmers in Western, Nyanza, Central, Rift Valley, Eastern and Coast Provinces of Kenya.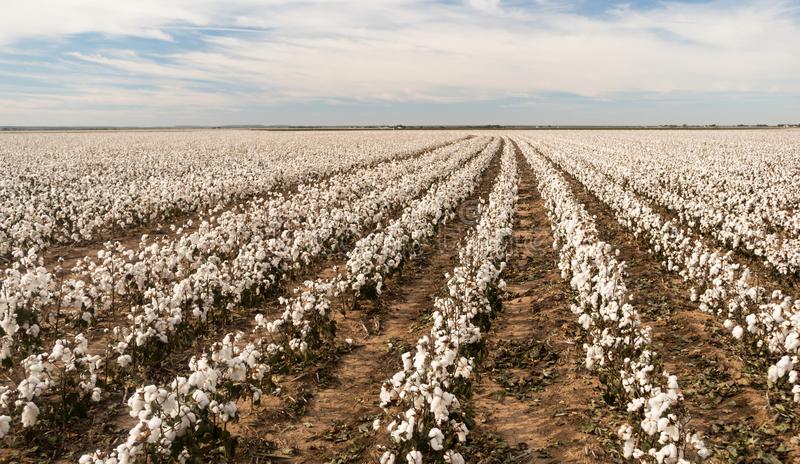 According to Dr. Magret Karembu Director ISAAA AfriCenter and Coordinator OFAB Kenya, Poor yields from small scale cotton farmers in Kenya and Africa at large have been a long-standing problem with no impact even after releasing new varieties of cotton or by other recommendations made on the basis of research findings.
In late 1970s and 1980s, the government fully invested in cotton industry through the Cotton Board of Kenya, which had an organized marketing system that saw farmers get paid within required time.
But lack of commitment from the government to invest in the cotton industry including poor performance on weak farmer organizations, high costs of production, inadequate quality inputs and over-reliance on rain-fed production resulted to many farmers neglecting the crop.
To revamp the cotton industry, government and other stakeholders have come up with measures to find ways how they will bring back the once high foreign exchange crop.
Among the measures announced by the government was adoption of Bacillus Thuringiensis cotton seeds to farmers in all 27 cotton-growing counties in Kenya before the end of the year 2020. The Cabinet approved the commercial planting of BT cotton after the 5-year field trials showed positive results.
According to research the biotech adopted crop is expected to revive and increase cotton production in Kenya to regain Kenya's lost glory in cotton production. Reports say between 1996 – 2018 more than 191.7M hectares of land adopted a number of biotech related crops globally.
Reports reveal  that developing countries are leading with 103.1 M hectares then developed countries comes at 88.6 M hectares respectively. "At the beginning of recording of commercial planting in 1996 all the way to 2018, we have seen tremendous increase in adoption of biotech crops. Out of this developing countries are leading when in adoption of technology by the farmers," said Dr. Karembu. According to her, soy bean is the main biotech crop that has been adopted by farmers followed by cotton at 76 percent globally, maize seed at 30 percent respectively. She further says that there are more than 15 commercial GMO crops in the world, including potatoes, pumpkins, and sweet papers, among other crops.
Adoption of not only in Kenya but globally adding that currently there are 25M hectares covered by BT cotton.
By 2019 there were more than 3M hectares in Africa that has gone biotech way, where cotton maize and soy beans was taking the lead and south Africa, Sudan and kingdom of Swatini have fully gone into biotech way.
"Five years of so Africa will be able to deliver four more new biotech crops in the global basket but this will only be achieved if we will be able to get the policies in place and our regulatory systems approve some of the most advanced research that is already completed by our African scientist, she said.
Dr Roy Mugiira the Director National Commission of science technology and innovation says with introduction of BT related crops to farmers it will overcome non biological constrains like droughts, salinity that affects crops production in the country.
He said that Agri-biotech has been applied to produce bio molecules that can be used for either medical or industrial purposes, attributing to vaccines that has gone on trial for Ebola has been produced using biotech interventions where tobacco crops have been modified to produce the molecules that is being used in that vaccine besides develop crops that are herbicide tolerant.
"The other common and very widely adopted technology in Agri-biotech is herbicide tolerance. This is where crop plants are genetically modified to tolerate herbicide in which case a farmer would spread herbicide killing the weeds die leaving the crop plant," he said.
Mugiira revealed that with BT cotton farmers will be able to reap big adding that the variety cannot allow the invasion of ball warm that affect the crop, besides saving a lot from the money farmers use to spray the crop.
He noted that Kenya is forced to import cotton from India to meet their demand after cotton factories collapsed years back.
"We are now importing cotton from India and other places including china. If we can assure the revival the cotton value chain by using a variety that will ensure better incomes to the households then we would be able to create employment in the whole value chain," he noted.
He further revealed that they have advised the government through the national commission for science technology innovation not to blanketly ban the GMO products but review of each product on a case by case basis.
"And the task force that was set up to review the ban recommended that each product be reviewed on a case by case basis." he clarified.
He further  there warevealed that a multi- agency task force was  established to lead the role out of BT cotton towards reviving the cotton sub-sector, adding that without adopting this technology the sub sector will remain dormant because of the threats paused by the insect. Launching of RIVATEX East Africa by the president is an indication that the sector will soon come back to life.
Reviewing by the council of governors on how to reopen Kisumu Cotton Miller (KICOMI) Dr. Mugiira said, the move is an encouragement to farmers to prepare for cotton farming to stop importing more cotton from other countries.
"We do not want to continue importing cotton from wherever source to support our domestic textile industries. Let the farmers all over the country to prepare to take up this production because this variety of cotton assures stable production of high quality cotton and creating employment to our youths."
Professor Dorington Ogoyi, CEO National Bio Safety Authority said they received an act from the government on GMO regulations to help them facilitate responsible research and minimize risk that are paused by the GMO related crops and also ensure the adequate level of protection for safe handling transfer and use of genetically modified organisms, safety with respect of human and animal health and also to the environment.
According to him the Authority's main function is to ensure that there is safe development, transfer handling and use of GMO organisms which is done in phases of development of GMOs from lab environment in Kenya Agricultural and livestock Research as it moves on through green houses before being released to the environment to the farmers through Kenya Plant health inspectorate Service but it must go through public participation.
He said the Authority received an application requesting environmental release to allow BT cotton to be on the market on the right variety in October in 2015.
After following the needed procedures the authority gave a limited environmental lease approval to allow national performance trials in November 2016.
"This limited environmental lease approval was also done because of prevailing circumstances which could not allow for full environmental lease, namely GMO import barn which limited the possibilities of release," he explained.
He further revealed in order for a decision to be made on any application on environmental release they, must follow certain considerations such as food and feed safety and environmental release assessments which are reviewed by the experts before the reports are written and forward to the authority.
"Some of the questions that are asked come  around toxins and allergies,  these are questions  about  the gene product, the new thing we are introducing into the crop. We consider the BT cotton a very substantial equivalent in terms of toxicity and allergies. This constitutes the general principal of risk assessment, food safety assessment based on standards that have been established through the world health organization and food and agriculture organization and followed globally to establish safety of plants that one is interested in," he clarified.
Darlington Mutetwa Business development manager from Maharashtra Hybrid Seeds Company (Mahyco) said the major problem in cotton production in Kenya is the issue of pest control adding that with introduction of BT cotton that is resistant to pests and other related diseases, farmers will reap big from it.
According to him the issue of seed quality that is planted by farmers is essential adding that most farmers globally tend to plant more than five seeds in one hole, not knowing the impact of crowding the seeds together.
"Some farmers' plant five to twenty seeds in one station because they don't know how much of that seeds is going to germinate so they plant a handful in one location. So in a nutshell the issue of seed quality is important in any farming," he said.
Addressing the farmers at Alupe University grounds in Busia county during the launch of the first BT cotton seed in Kenya, cabinet secretary in Agriculture peter Munya said it cotton production and textile industry used to be a major employment and income earner for many communities Kenya before the industry went down in 1990s leaving industries such as KIKOMI and RIVATEX paralyzed.
The CS blamed bad policies being the reason as to why major cash crops such as cotton, pyrethrum and coffee went down or are not doing well as it should be. He however said with research and invention in place such as BT cotton will help turn things around no long time from now.
Progress so far
The BT cotton trial in Busia is progressing well and looks promising. In early March this year, Busia County played host to the launch of the first ever genetically modified BT cotton in Kenya. It joined other six African nations who are commercially cultivating BT cotton.
A spot check by the Busia County Department of Agriculture and Animal Resources on the Alupe University demo farm reported about 90% of seed survival. Each BT cotton plant has about 50 balls with the number expected to increase towards harvesting in two months' time.
At the moment there are five demo farms in Busia County. They are in Teso North, Teso South, Nambale, Butula and Matayos sub counties with more expected to come up in the next planting season. The Busia county department of agriculture encourages farmers to intercrop cotton with legumes to maximize the use of their land. The department adds that the BT cotton farming demonstration will be conducted in three seasons with farmers encouraged to visit them for participatory selection of the best variety to go for once the program is rolled out. According to the county, Mulwanda and other ginneries are undergoing revival to provide a ready market for the cotton.